Ohio Emergency Management Agency Chooses RUG3 As Replacement For ALERT Transmitters
Ohio Emergency Management Agency has selected RUGID Computer, Inc.'s RUG3 RTU as a replacement for existing ALERT transmitters in the State of Ohio Rain Snow Monitoring System (STORMS). The RUG3 RTU is designed for remote data acquisition and control applications.
Olympia, WA (PRWEB) October 21, 2009 -- Rugid Computer, Inc., a leading manufacturer of remote data acquisition and control RTUs, is pleased to announce that Ohio Emergency Management Agency (EMA) has selected the RUG3 low-power RTU as a replacement for existing ALERT transmitters in the State of Ohio Rain Snow Monitoring System (STORMS). Featuring very low power draw, the unique ability to drop into existing ALERT systems, and a very competitive price, the RUG3 provides an attractive solution.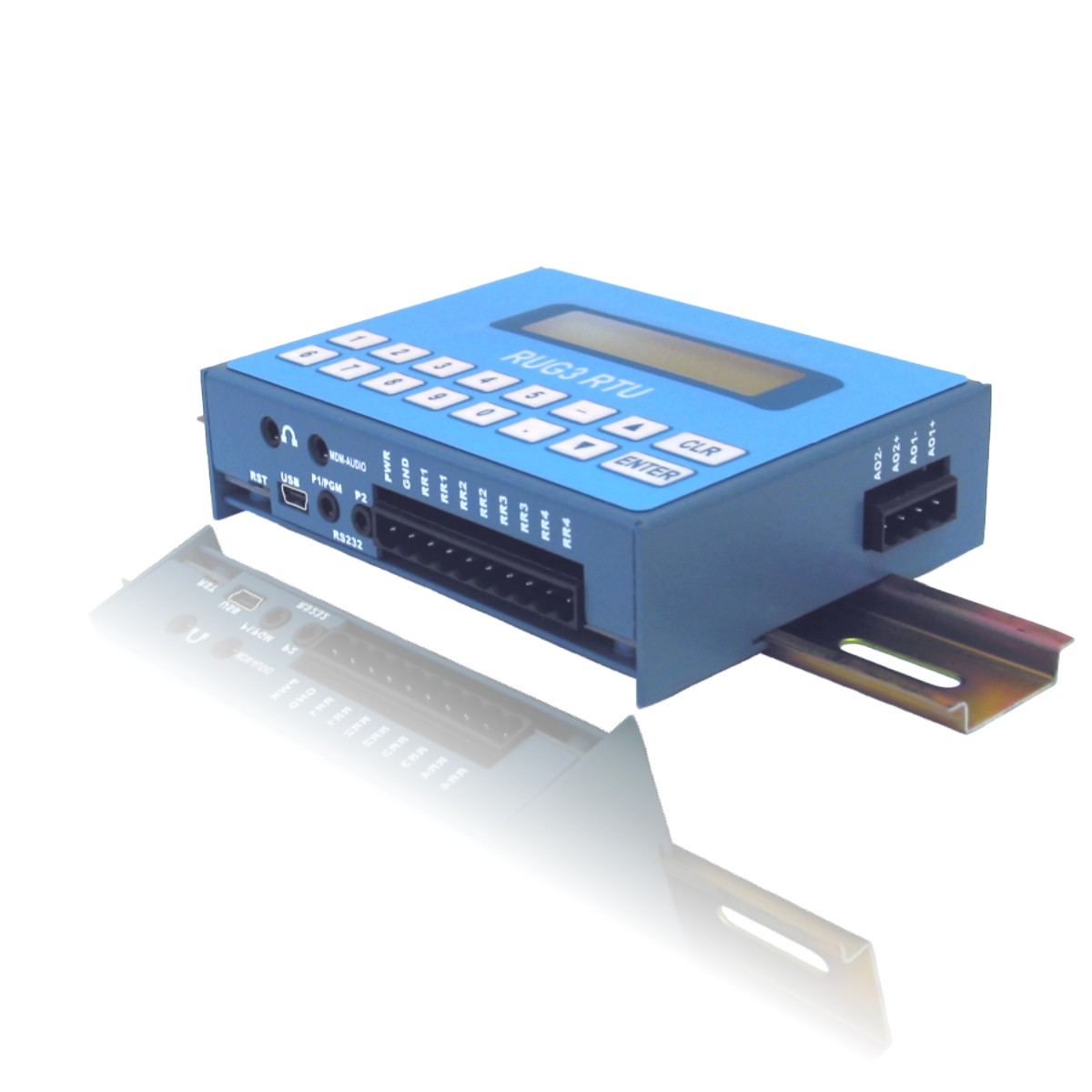 The RUG3 receives data, logs the data, and then forwards the data. The system monitors rainfall and stream water levels remotely and then transfers the data back to Ohio EMA or the State Emergency Operations Center (EOC). STORMS provides local, state, and federal agencies with real time rainfall data. In addition, the data is used by the National Weather Service to generate weather warnings for the state of Ohio.
Ohio EMA researched and field tested RTUs to replace the legacy equipment which was requiring more frequent and substantial maintenance and was facing obsolescence. The RUG3 RTU was found to be compatible with STORMS as well as other state warning equipment and systems, existing EMA software, and weather station systems. In addition, the RUG3 is unique in its design and capabilities allowing it to replace existing/competing ALERT products at a fraction of the cost.
"The unique thing about the RUG3 is that the modem is under software control, allowing it to communicate on ALERT networks using ALERT tones, but then it can be switched to communicate standard Bell 103 tones with no hardware changes," said Brady Melchior, vice president of embedded design and engineering at Rugid Computer, Inc. "This feature makes the RUG3 a very attractive RTU for ALERT systems that want to replace old equipment or completely migrate out of the ALERT protocol in order to obtain CRC security. The RUG3 can also communicate with the modem, RS232, or RS485 with other protocols such as Modbus or Rugid's own RUG9 protocol."
The RUG3 is well-suited for a diverse range of applications. With a power draw of as little as 2 milliamps; the RUG3 is most notably ideal for remote applications where energy harvesting is a must. The RUG3 RTU has built-in ALERT functions which make it suitable for replacing old ALERT equipment, expansion to current ALERT systems or as a migration path out of the ALERT protocol.
Established in 1986, Rugid Computer, Inc. designs and manufactures high quality remote terminal units (RTUs) for remote sensing and control applications. All Rugid Computer products are designed and manufactured in the USA.
For more information, contact Rugid Computer, Inc., 9730 Lathrop Industrial Dr. SW, F1 Olympia, WA 98512; Phone (360) 866-4492; Fax: (360) 866-8074; or on the web at: rugidcomputer.com.