RUG5 RTU
The RUG5 RTU is one of the latest in a long line of RUGID RTUs designed for remote data acquisition and control applications. It incorporates advanced hardware and software techniques so you can implement your application in minimal time. Numerous hardware and software safeguards are incorporated into the design so you can be assured that the unit will continue to operate for many years in the most demanding field environment.
All RUG5s are optically isolated and come
standard with 256K of battery backed RAM and
512K of program flash.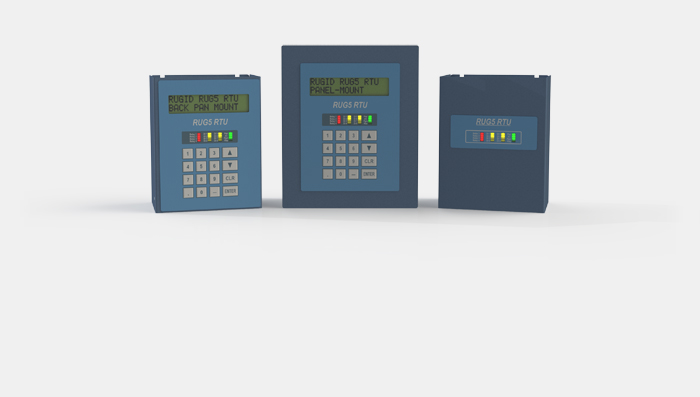 Operator Interface
The built-in operator interface (optional) uses familiar prompts and engineering units, eliminating operator guesswork and code memorization.
The 2x16 character local backlit display can scroll through several screens of information with a single key press.
For greater ease of use, the 20 line by 40 character backlit display can also be used with the RUG5, mounting up to 5 feet away.
Front mounted LED's present digital I/O status and operating status.
Sealed tactile keyboard enables setpoint and mode changing.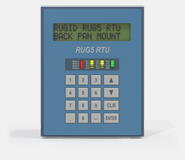 Base I/O
I/O is optically isolated in groups.
I/O is modular and can be supplied with any combination of digital I/O, analog I/O and loop, or modem.
Digital I/O: Eight digital inputs counting 128 pps, pulse duration detection with 4 ms resolution. Four 10-amp relay outputs.
Analog I/O: Four 0 - 5V or 4 - 20mA analog inputs, 12-bit resolution. One 4 - 20mA, 12-bit resolution analog output (optional on analog board). 24V, 200mA loop supply.
Modem: One, RS232 port. 2-wire or 4-wire Radio/lease line connection OR 2-wire dialup telco jack.
Battery charger.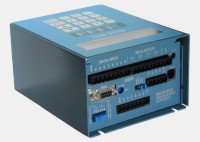 Expansion
Two vacant expansion slots on the bottom of the RUG5 accept any RUG9 expansion boards.
Module design enables easy customization with choices of modem, serial ports, printer port, dialer, loop supply, optically isolated I/O, compact flash, etc...Please visit the Expansion page for RUG9 expansion boards that are available for the RUG5.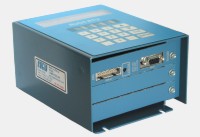 I/O Connections
Individual screw terminals using rising cage clamp design are capable of accepting 14 AWG wire.
Screw terminals plug into PC board headers. RUG5 can be "unwired" without removing field wires individually.

Enclosure
Option of enclosure with or without local display - back panel mount.
Panel mount enclosure with front flange, local display and keypad, and star nuts for installation.
All enclosures have front status LED's.
All enclosures are made of 16-gauge powder-coated steel.
Programming
The RUG5 is programmed via our support software which is available FREE from our downloads page.
The RUG5 support software has over 190 pre-programmed modules.
RUG5s can also be programmed using BASIC and ladder logic.
Operating system is field upgradable.